Quality health assistance in Alcoy
IMED San Jorge heir of San Jorge Sanatorium in Alcoy. With a deep facilities reform and the opening of a new space for outpatient clinic, IMED want to offer maximum quality assistance service to Alcoy citizens and its neighbours.
IMED has two different headquarters in Alcoy: the Polyclinic where main specialties in outpatients clinic are offered, as well as laboratory and ilahy (aesthetic medicine and surgery); and the Hospital where hospitalization, emergency service, operating rooms, physical therapy and rehabilitation, imaging diagnosis and COVID-19 tests are provided. IMED San Jorge Hospital's improvement will soon finish.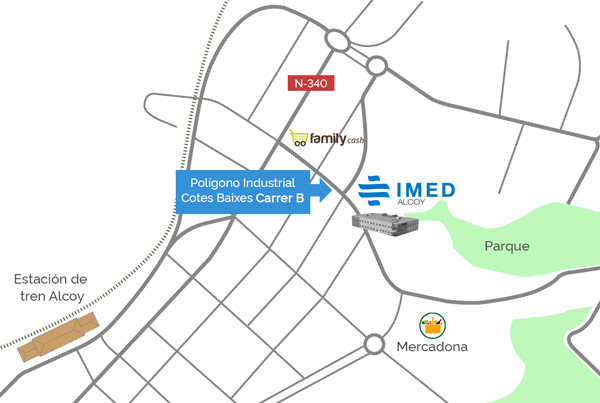 More than 2.500 professionals work in our 9 health centers from Alicante, Valencia and Murcia to take care of your health.
The IMED hospital group values are based on 3 fundamental pillars:
Committed to our patients who are the essence and the focus of our activity and ensuring the best possible personalised health care and attention.
Committed and oriented towards quality. We adopt a proactive attitude with the aim of implanting continual improvement of all aspects of the service we provide each day. We know the small details mark the difference.
Committed towards implementing the latest innovation and technology facilitating the relationship with our patients and an important differentiating element of the IMED group.
We work with international insurances
We cooperate with national and international insurances, work accident insurances and traffic accidents.
Press Room
21 Abril 2020
Cómo prevenir el cáncer ginecológico. Cuidados generales de la salud de la mujer
30 Marzo 2020
Paciente con coronavirus recibe el alta de UCI en IMED
02 Abril 2020
Paciente supera el coronavirus y recibe el alta en IMED Elche